Regardless of who calls your business, every call is important. You won't always get the opportunity to call them back if you missed their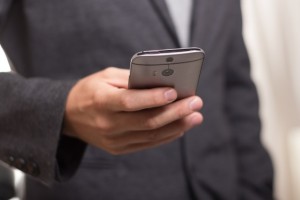 call or sent them straight to voicemail. We understand that business meetings and other parts of life are as important as that phone call, but at the end of the day,that one call could cost your business important opportunities.
In this day and age, the internet and social media dominate, influencing all types of decisions. Customers have found that these connections on the internet allow them to retrieve important product information and contact details. At the click of a mouse a customer has the ability to review practically any information they choose.
Why is every call important?
The fact is, the phone is still the customer's preferred point of contact. Customer service over the phone is essential to good business. Customers and clients look forward to someone on the other line greeting them in a friendly and professional manner.
You might think that a friendly voicemail can be equivalent to a live representative when you are unavailable or the call is placed outside of business hours. This just isn't true. 8 out of 10 customers would rather hang-up then leave a message and in the long term, this could ultimately cost you big time.
There are competitors out there willing to snatch-up that customer that could've been or was yours. It doesn't matter what size your company is, how many people you employ or what industry you are in. Every business should have a customer contact solution in place. This means that every customer should be able to reach your business, and an individual waiting to assist them in a professional and kind setting.
Maybe you've gotten by, but the industry is changing and growing. Find your customer contact solutions today! Responsive Answering Service is dedicated to providing the assistance you need. We offer quality and unique solutions to meet your business needs.
Don't miss another call. Here at Responsive we will help your business boom and make sure every caller knows their call is an important one.