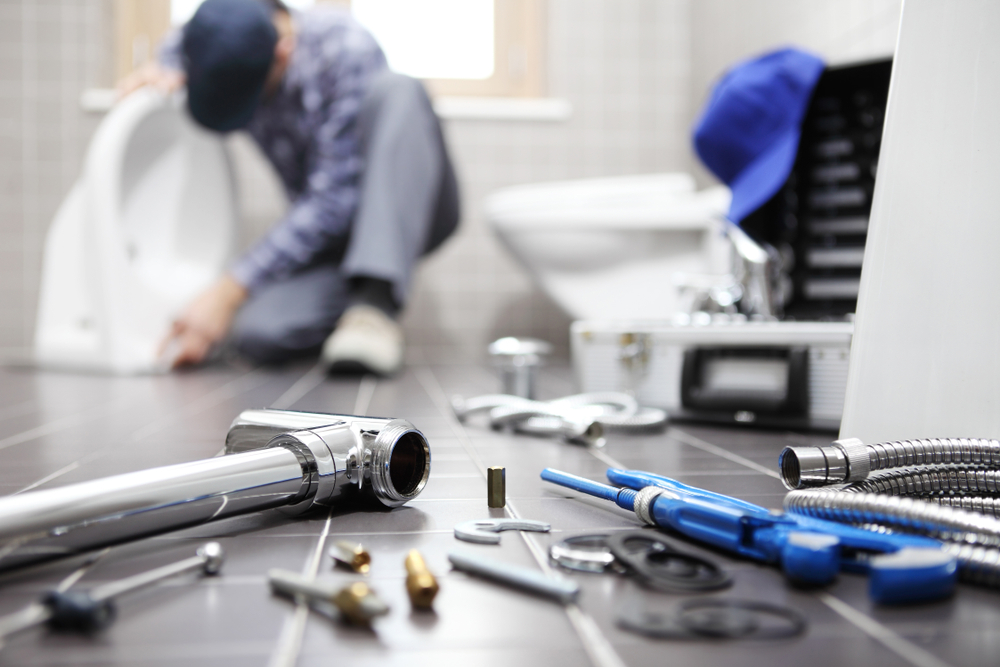 If you run a plumbing business, every call could be a potential emergency, new client, or business opportunity. The opportunity cost of a missed call could be high; yet responding to every call in real time can be challenging, especially for a small plumbing business or during non-business hours. This is where a professional answering service with 24/7 live agents can be a valuable asset for your plumbing business.
Benefits of A Professional 24/7 Answering Service for Plumbing Companies
When you hire an answering service, you can count on:
24/7 Availability: Plumbing emergencies can happen at any time, including evenings, weekends, and holidays. A professional answering service can ensure that your plumbing company is accessible to customers around the clock, helping you capture more business.

Emergency Response: In plumbing, quick response to emergencies is a must. If a customer is facing a plumbing emergency and you are not available immediately, the customer will most likely call the next plumber on the list. A professional answering service can prioritize emergency calls, alert your on-call technicians, and dispatch them to the scene promptly. This rapid response can be a lifesaver for customers facing water leaks, burst pipes, or other urgent issues, and will go a long way to earning customer loyalty.

Lead Intake: An answering service can answer calls on your behalf, providing a friendly and professional greeting to callers. They can collect essential information, such as the caller's name, contact details, location, and the nature of their plumbing issue.

Appointment Scheduling: Answering services can manage your appointment calendar, allowing customers to book appointments at their convenience. This can help you avoid scheduling conflicts and ensure that your team is organized and efficient.

Message Delivery: Answering services can deliver messages to you or your team through various channels, including email, text messages, or phone calls. 

Improved Customer Service: Answering services are trained to handle customer inquiries and concerns effectively and courteously. They can provide information about your services, schedule appointments, and address common questions, enhancing the overall customer experience.

Cost-Effective: Hiring a full-time receptionist or administrative staff can be expensive for small to medium-sized plumbing companies. Outsourcing these services to a professional answering service is often more cost-effective, as you only pay for the services you use.

Bilingual Answering Agents: If your plumbing company serves a diverse customer base, especially in regions where multiple languages are spoken, having a bilingual professional answering service can be a significant advantage. 

Scalability and Seasonality: An answering service can scale its operations to match your needs during your busy season, slower seasons, and anything in between. Whether you're a small plumbing business or a larger operation, you can adjust the level of service you require without the hassle of hiring or downsizing employees.




Professional Image: Having a trained, live person answer calls and address customer concerns conveys professionalism and reliability. It gives customers increased confidence in your plumbing services.
What Our Call Answering Service Can Do For Your Plumbing Business
Responsive Answering Service understands the diverse responsibilities that business owners shoulder. Plumbing companies, like yours, navigate through a maze of tasks, from providing estimates to swiftly completing jobs. Time is of the essence in this dynamic field. Our 24/7 availability ensures that we're here to answer those crucial calls you might miss while engaged in a service call, resting during the night, or addressing client inquiries. From managing initial lead inquiries to dispatching a skilled plumber to a job site, Responsive Answering Service is your trusted partner for ensuring a seamless and high-quality call experience.
How Our Live Answering and Virtual Receptionist Team Can Be of Service:
Handle overflow calls

Dispatch after-hour calls

Schedule appointments

Assess the urgency of calls

Dispatch calls to on-call plumbers
In this fiercely competitive industry,a prompt and exceptional customer experience is the difference miss opportunities and loyal customers that can't wait to endorse your business. Our team of professional and courteous live answering operators is here to assist you in achieving this goal. With Responsive Answering Service by your side, your callers won't endure long hold times or the frustration of multiple call attempts. They will be promptly welcomed with a warm and friendly voice, representing your business in a professional manner. Your clients will genuinely appreciate your commitment to their time, setting your plumbing business apart from the rest.
At Responsive Answering Service, we understand that one size doesn't fit all, especially in the business world. That's why each of our accounts is meticulously customized to meet your specific needs. From our call handling procedures to the information we collect and the delivery of messages to you, we tailor our services to align with your plumbing business. Our operators follow your instructions, whether it's sending emails, texts, making calls, or transferring calls, all based on their urgency or the time of day the call was addressed.