George Otte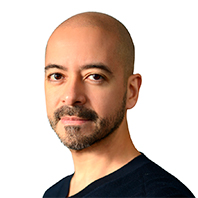 George Otte, entrepreneur at heart, started a local, South Florida computer repair company at the young age of 21. His business provided successful regional technical support to nearby homes and small businesses in the area. Three years later, George expanded his business by pioneering the remote repair industry and began servicing computers via the Internet nationwide. To support his remote services, George hired on-call technicians in different locations and decided to outsource his main office of operations in Lima, Peru.
In 2006, George completed the acquisition of Geeks on Site of Dallas, TX and merged it to his nationwide operations. After testing methods that would lead to a profitable growth in a scalable manner, George succeeded and was able to open additional call center agencies.
In 2012, George founded Responsive Answering, a nationwide telephone answering service. During the first few months, George was able to acquire three answering service companies in Pennsylvania and South Carolina. He now manages several facilities in different locations.
Later in 2013, George acquired Phase V, an existing fulfillment, direct mail, and contact center with a diversified portfolio of customers, including work dating back to the early 1980s.
George continues to encourage innovation as well as successful business growth. Recently in 2015 George founded Otte Real Estate, a privately-held real estate investment firm.
From the early days and initial employees in South Florida to the current Geeks on Site team of over 100 full time and 200 part-time workers in the U.S., Peru and Nicaragua, George is a strong believer of "hands-on" management.
George graduated from Florida International University and has a Bachelor's Degree in Business Management. He earned a Microsoft Certified Systems Engineer (MCSE) Certification just a year out of high school.
George enjoys regular travel both for business and pleasure between offices throughout the Americas and Europe.