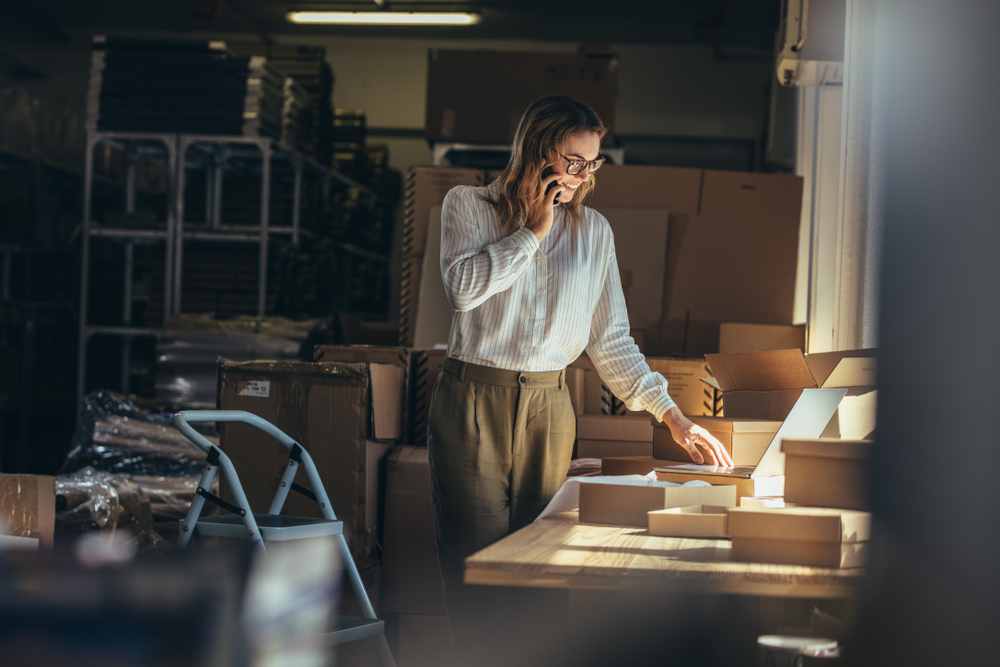 Small businesses are the lifeblood of the U.S. economy. As a small business, you juggle a variety of responsibilities, all while striving for growth and innovation in a competitive market. So when it comes to answering phones at your small business, it's no wonder that you might find it challenging to handle the volume of incoming calls efficiently. Research shows that up to 62% of phone calls to small businesses are left unanswered. 
A live answering service for small businesses is a valuable resource that can help you manage incoming calls, provide excellent customer service, and maintain a professional image, even if you have limited staff or operate outside regular business hours. Never miss a valuable call again, with a live answering service as your trusted partner.
What is a Live Answering Service?
A live answering service is a third-party service provider that employs trained operators to answer phone calls on behalf of your business. These operators can answer phones, take messages, screen and transfer calls, and even schedule appointments on your behalf. Using the latest technology, a live answering service integrates seamlessly with your existing communication systems, allowing for efficient call management and coordination with your in-house team. The best part is that it sounds just like your business, and callers can't tell the difference between speaking with our operators and your on-site staff, ensuring a consistent and professional customer experience.
Benefits of A 24/7 Live Answering Service for Small Businesses:

Cost-Effective: A live answering service can be more affordable than hiring a full-time receptionist or call center staff.

Professional Image: It gives your small business a professional and well-established appearance.

24/7 Availability: An answering service can operate around the clock, ensuring that you never miss important calls.

Scalability: You can adjust the level of service based on your business's needs, whether that's seasonal fluctuations, a surge in call volume, or year-round coverage. 

Flexibility: You can choose to use a live answering service just during lunch, after-hours and weekends when your in-house personnel is not available to take calls. 
How We Help Small Businesses Grow
We help your small businesses grow by freeing up your time, elevating your brand with professionalism, and allowing you to focus on core operations. Whether it's answering calls or qualifying leads, our agents bring their expertise, professionalism, and dependability to every interaction, ensuring a consistently professional service. 
Our services can be customized to meet your business's call flow. Our live answering services can be especially beneficial for small businesses without dedicated staff to handle phone calls around the clock. By outsourcing these functions to a live answering service, you can provide a high level of customer service and professionalism. When we do what we do best, it frees you up to focus on what you do best—growing your business, innovating, and achieving your goals.
Lead Generation For Small Businesses
At Responsive Answering Service, our virtual receptionists do more than just answer phones; they can handle a wide range of tasks to support your inbound sales efforts. When a call comes in, our agents can assist with lead intake, prioritizing promising leads, and making sure you don't waste your valuable time on solicitations or other non-essential calls. Here's how this process works:
1. Priority Call Handling:
When a call comes in, our system identifies and categorizes priority calls based on criteria defined by you. This may include calls from key clients, urgent inquiries, or specific service requests.
These priority calls are given immediate attention to ensure a swift and appropriate response. We can also route them directly to the designated contact within your organization if needed.
2.Solicitation and Non-Lead Screening:
Our virtual receptionists are trained to identify solicitation and non-lead calls by following the screening criteria you provide. This could involve asking specific questions or listening for certain keywords.
Solicitations, telemarketing calls, and unrelated inquiries are politely and professionally handled according to your instructions, which might include declining offers, taking messages for review, or providing specific information. This screening process ensures that your team's time is not wasted on irrelevant or non-productive calls.
3.Focus on Lead Generation and Customer Service:
By efficiently screening out solicitations and non-leads, we free up more of your team's time and energy to concentrate on lead generation and providing exceptional customer service. Your sales and support staff can dedicate their efforts to nurturing leads, closing deals, and delivering value to your clients, all of which directly contribute to the bottom line.
\