Medical Answering Services offer doctors the critical solutions they need in order to assist customers even when the client isn't in the office. Their profession is demanding and medics find that answering services are a smart solution. Every phone call is important, especially when it's regarding your health, wouldn't you agree?
71% of customers end a business relationship due to less than impressive phone communication. When a thriving medical practice has a busy line all day, it is hard to manage calls efficiently. In fact, managing calls can create a huge burden and requires time and attention. If you miss a call or cannot offer immediate assistance to a client, you could lose business.
A smart strategy is to allow a professional medical answering service to assist you and your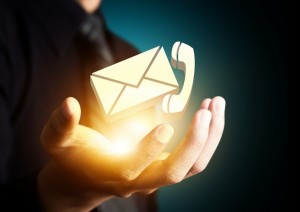 customers. You won't need to worry about the lack of personnel, assigning medical support staff to cover the calls or hiring new staff. A medical answering service can allow your medical staff to focus on onsite clients, save you money on in-house expenditures and help deliver superior medical phone services.
Think from your customer's point of view. They want whoever is assisting them to provide them their undivided attention. Medical answering services are sensitive to customer needs and are trained to handle the nature of that call.
Many answering services offer medics 24/7 assistance. This is a huge advantage to both the doctor and the client. The technology that is used by a medical answering service ensures that physicians can be reached when needed. You will never have a lost or misrouted call again.
Our services offer the perfect mixture of quality telephone answering compassion and concern. See why other medical professionals request to have medical answering services join their team!