Answering services, call centers, front desks and anyone else that keeps records of call data should keep organized call logs. When someone calls in, it is important to keep a detailed record of the caller's information.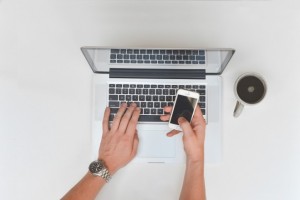 Answering services specifically use call logs to establish reliability in the company's billing practices. Follow these proven strategies to create the best, organized call logs to build an efficient business foundation.
Call Log Data
There is a tremendous amount of data that should be collected to complete a caller's file. Answering services collect data which includes:
• Date
• Time
• Caller ID
• Duration
• Operator servicing call
• Number of rings before answering
• Call abandon time
• Hold time
• Caller details and much more
Answering services usually provide more data than a normal person would. In fact one of the reasons that businesses employ answering services is because they know that the answering service will collect and provide the data that businesses need.
Customers of telephone answering services look to receive and analyze statistical and performance details as calls are handled. A good answering service will report the following: date, time, ring count, call duration and hold time. In addition, they should provide summaries that show: total calls answered, abandoned, put on hold, the average call duration, as well as hold time.
To organize this information there should be a list of calls with their details, and then a summary of each as well. This will provide your company with the best organized call log. Then again, every business is different and you may need some extra information. Just ask your local answering service to help create an ideal call log that you'll get the most out of and helps you stay organized.