On average a small business can nearly double in size within 5 years, with a 15% rate of growth annually. But, with enough stamina and a well-organized system of operations, a small business can actually double in size in just 1 year.
It's a given that starting a new business is difficult, but maintaining a successful one, is even harder. To be successful, a small business knows that these 9 quality characteristics of a live answering service are of great benefit to their growth.
9 Quality Characteristics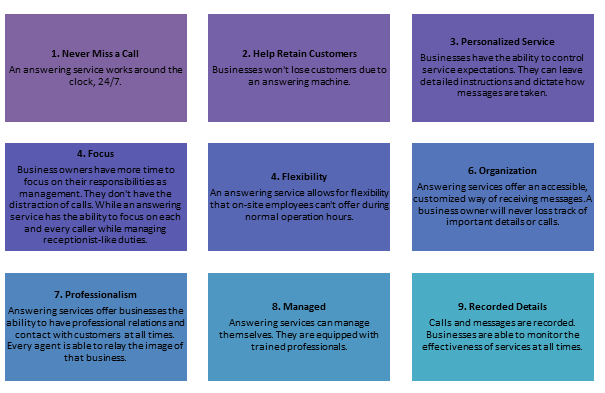 A business that wants to grow looks for these outlining characteristics in an answering service. Although, a smart business that wants to grow, knows that each and every characteristic of a live answering service will not only shape their image but their future.
If your small business is ready to blossom, contact your local answering service for a free consultation today. And before you know it, business will be booming.