Whether your business entity is big or small, answering services can encourage positive customer relationship management. The trick, though, is to find a cost effective answering service solution that perfectly meets your business needs. After all, every penny counts.style="display: block; text-align: center;"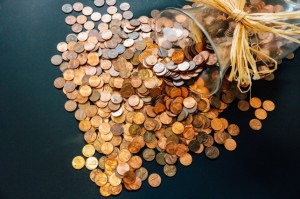 Which answering service is right for you?
Use this guide to determine which answering service option is best for your business operations.
Private Branch Exchange (PBX): Also known as automated telephone answering services. These services are normally recommended and available to big corporate offices. This option implements automated software that prompts the caller to key in numbers on the phone, which then directs them to a specific representative that should be able to address their inquiry.
A PBX is a common choice for corporations, as it can reduce business expenses and rapidly help customers resolve complaints. On the other hand, a PBX is not ideal for prospective clients and can discourage clients that want a personal connection.
Virtual Receptionist: Highly recognized and utilized, virtual receptionists usually work from remote locations and take business calls using professionally trained protocols. They are very similar to in-house receptionists. They can take messages, provide details regarding the business, schedules, appointments and so forth.
Traditional Answering Service: This type of service answers calls, takes messages and acts as an intermediate interaction for customers. These services are ideal for large businesses that need assistance with logging customer communications, complaints and queries. In addition, these services can connect customers with in-house representatives on rare occasions.
Live Answering Services: Professionals in the medical and legal fields (in addition to others) commonly use these services. Live answering services offer professionals and their clients a live option to respond to inquiries instantaneously.
Custom Telephone Answering Services: Telephone answering services which are tailored specifically to your business needs. Businesses choose to customize every aspect of their outsourced relations. This can allow internal/external staff and resources to be conducted in a customized manner, which is efficient and effective per the business' needs.
There are a variety of answering service solutions that you can choose from. Whichever is the cost effective choice for your business, you will receive great benefits. They provide 24/7 availability, eliminate the need for voicemails, offer bilingual options, and have integrated call logging and management. They also offer immediate customer service and support and other customized solutions.
To get started today, contact your local answering service to find out how they can help your business expand its operations.