Your business is seeking a new competitive advantage for 2016. Like a majority of businesses, you've highlighted customer service as an area of improvement. The reality is, excellent customer service helps generate new customer leads, improve customer retention rates, and create a truly unforgettable experience for the customer.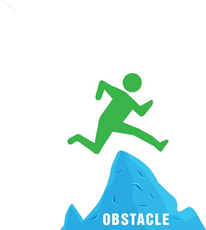 As you start the New Year, consider these customer service tips to keep your customers happy and give your business the competitive edge.
Keep it Simple
Customers need solutions. Keep things simple and easy for them. Impress customers with convenient interactions.
The last thing that a customer wants is another headache. Make sure that your customer service is properly informed of protocol and can provide a straightforward solution to their issues. If your customer service has a detailed knowledgebase of frequently asked questions, they shouldn't have to place a customer on hold, transfer the call to another agent, or encounter further conflict with the client.
Make Connections
One of the best ways to impress customers is to connect to them. How? By listening to them.
Many times, customer service representatives hear customers, but they do not listen to them. Hearing is simply the act of perceiving a sound. While actively listening is the act of concentrating and dedicating attention to understanding the words and emotions. By actively listening to customers, strong connections can be made instantaneously.
A few ways to practice actively listening is by asking for clarification and taking the time to reassure the customer that you understand what they are saying, and are taking care of them.
Consistency
The only way you are going to be able to measure your efforts is by being consistent.
When you develop a plan of action you have to identify what it is you are planning to achieve and then actually doing it. Remain professional, courteous, fulfill promises, find solutions, and consistently deliver expectations.
When you achieve this level of consistent customer service, you will see results. Customers will know that they aren't just accounts, but loyal and valued customers and your competition will feel the heat.
If you plan to have cutting-edge customer service as your competitive advantage in 2016, contact Responsive Answering Service today! See how we can offer superior, professional services that will nudge you past your competitors, extend your hours of availability and reduce your operation costs.