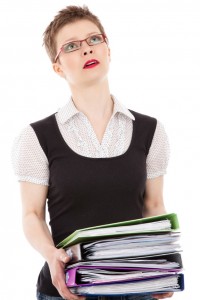 Call overflow is like driving on the interstate during rush hour. When businesses get calls during peak periods in a day or season, it is nice to have a backup route that can control traffic and avoid messy issues or collisions. Your customers are important, and if overflow is causing you to miss a call, you could be losing or missing out on potential business.
Controlled Call Overflow
Your associates and staff can only manage so many calls and messages before things spiral into crisis mode and become unorganized. First and foremost, you have to understand that in-house staff have duties and tasks that already occupy their time. You are employing them to do their job, which may mean they are not professionally trained to take calls. Your customers expect high quality customer services, even for routine calls. Live agents at a call center can make sure that your staff meet the demands already setup for them, and provide top-notch service to your customers.
A team of live answering service agents can help customers 24/7. They can have the ability to manage appointment scheduling, message deliveries, registrations and so many things. On top of that, the answering service can collect, manage data and relay it back to you in an organized and thoughtful call log. You will have all the information you need at your convenience.
How to Use Call Overflow
Whenever your business notices a spike in call volume, we can be there to help manage the surge. If you are planning a new product launch or event, we can be prepared for that. You will never have a customer wait or be on hold due to staff illness, holidays or vacations. You will be able to conduct business around the clock with an ease of mind. With our customized scripts and superb customer services your customers will never know that they aren't speaking to in-house staff.
Call Responsive Answering Services to find out how our flexible plans can be customized to meet your specific needs. Don't let call overflow throw your business off.