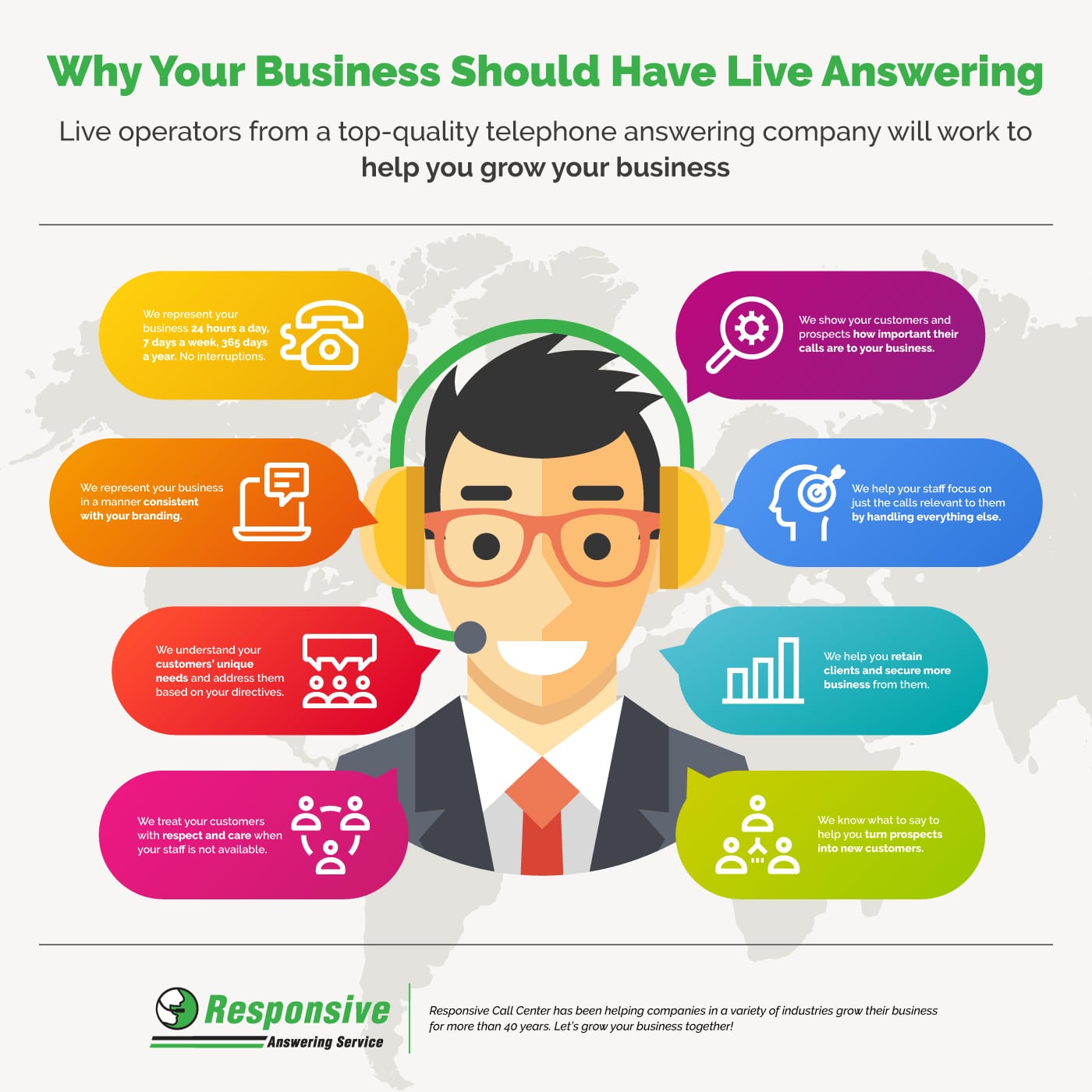 Using a live answering service is akin to hiring the ideal receptionist. Have you ever wondered who will answer your clients' calls if you have to step out for a meeting or are unable to come to the phone? Have you had the unfortunate experience of working with a less than ideal receptionist? If so, you should consider a live answering service.
Live operators from a top-quality telephone answering company will work to help grow your business. Consider the benefits that Responsive Answering Service's experienced live operators provide:
We represent your business 24 hours a day, 7 days a week, 365 days a year. No interruptions.
We represent your business in a manner consistent with your branding.
We understand your customers' unique needs and address them based on your directives.
We treat your customers with respect and care when your staff is not available.
We show your customers and prospects how important their calls are to your business.
We help your staff focus on just the calls relevant to them by handling everything else.
We help you retain clients and secure more business from them.
We know what to say to help you turn prospects into new customers.
Responsive Answering Service has been helping companies in a variety of industries grow their business for more than 40 years. Our team of professional live operators will work with your team to forge a seamless partnership so that when someone calls your business, they will think they are speaking to someone in your office.
Don't delay! Contact Responsive Answering Service today to find out how we can help your business strengthen relationships with your current clients and grow your business for the future.