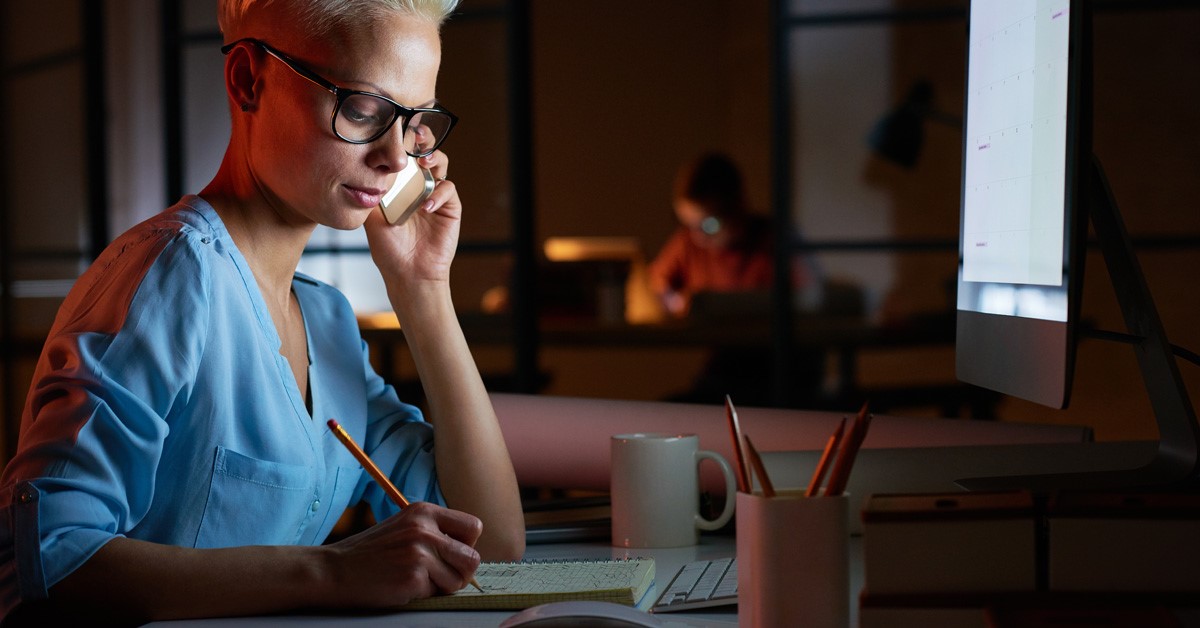 Building a strong relationship with our customers means that we are there when they need us at any hour. In today's connected world, our customers expect 24/7 availability from the companies they do business with.
When customers feel that they need your assistance with something, they may reach out via phone, and if their call is forwarded to voicemail, 60% of them will hang up rather than leaving a message. This missed connection can force the customer to reach out to a competitor or even be a missed opportunity to engage the customer into purchasing more products or services.
Each customer that you work with can be swayed by a competitor, especially when they are more available than you are. Have you ever visited a business that happened to be closed when you were ready to make a purchase? The disappointment of finding that business closed often forces someone to visit a different business and that unavailability will often leave a lasting impression.
This is why a professional answering service can be beneficial to you, regardless of your business size or the industry you are in.
Keep Your Doors Open & Your Customers Happy
When your customer calls to chat about your services, regardless of the hour, a professional answering service will be there to guide them, answer their questions, address their concerns, etc. Whether you are a retail service or a medical office, calls come in at all hours. For medical offices, your patients may have appointment questions or possibly medical concerns. Professional answering services can help guide your patient to the right contact.
When you partner with Responsive Answering Service, giving your customers or patients top-notch service is as much a concern for us as it is for you. When someone answers their call in the middle of the night, they will feel cared for and walk away with a lasting positive impression of you and your business.
Never Miss a Call
Your customers may be calling with questions about your product or service at moments that your team is busy or closed. A professional answering service can help guide your customers to fit their needs and provide top quality customer service as if they were speaking directly to your team.
Responsive Answering Service will work with you as we train our staff to handle your calls and we will follow your directives in terms of how to handle messages, emergency calls, etc. The caller will not know the difference between your office staff and our answering service team members. Call us today to discuss the options and services we offer and how we can help your business stay open even after hours.