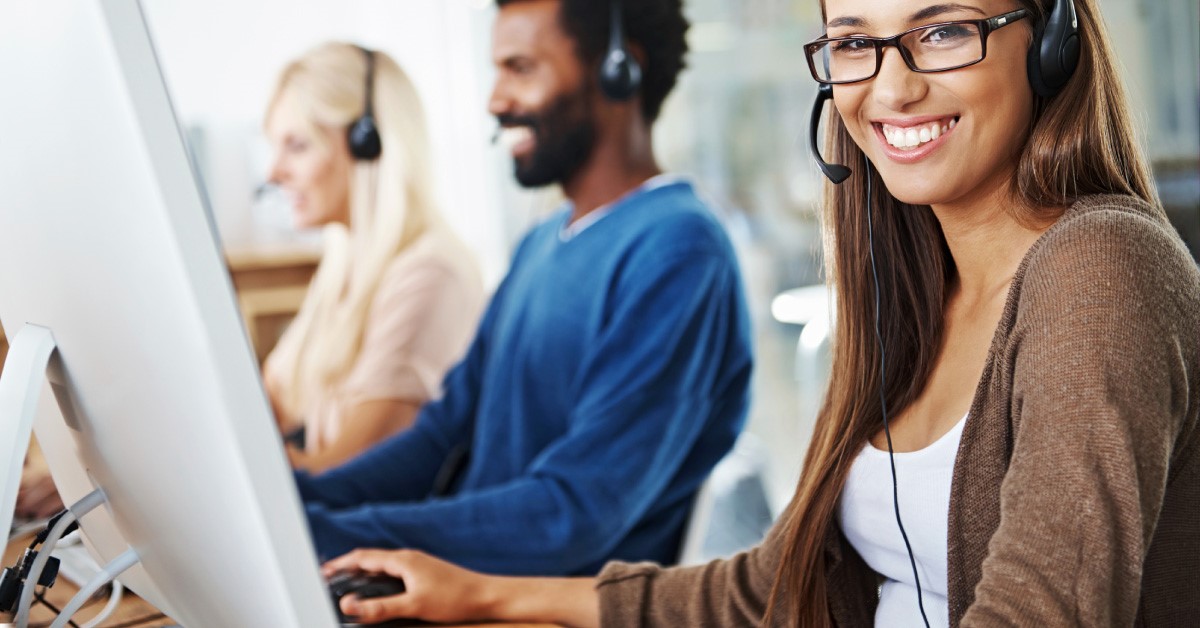 Running a successful business takes time, effort and the assistance of a highly qualified staff. In today's business world, constant contact with customers is an absolute must, yet it is easy to let day-to-day operations overwhelm your ability to communicate with customers.
One effective solution to meet your customers' every communication need is to enlist the help of an answering service, which provides services including afterhours call answering, regular call answering, seasonal assistance and scheduling.
Why Use an Answering Service
Here are just a few reasons why your business should use an answering service:
1. Customer service help
With the help of an answering service, your customers will be in contact with a call center, as they speak to a Telephone Representative when you or someone in your office cannot answer the phone.
You can also trust that representatives will comply with any local and state regulations related to your business. As the business owner or manager, you will have even more convenient access to the answering service if necessary.
2. Multi-lingual representatives
It can be extremely frustrating for customers who do not speak English to try to communicate with a business or answering service that cannot meet their language needs. This poor customer service experience may send them elsewhere or result in a negative review of your business.
With the help of an answering service like Responsive Answering, which employs Multilingual Telephone Representatives, your important non-English speaking customer base will always have a Telephone Service Representative who can assist them with any issue. They will return to do business knowing that you value them as much as any other customer.
3. Industry Experience
There are diverse arrays of industries that flourish across the United States. Tourism, medical, construction, financial services, software development and health services represent just a few of the different industries. Therefore, it is important that your answering service know a thing or two about how your industry works.
Responsive Answering has been working with a wide range of industries and businesses for over 40 years. Our qualified, expertly trained customer service representatives know your industry and are capable of answering any questions and providing product and service information, regardless of the complexity, for virtually any type of business. We also know that every business is unique, so we meet your needs with customized greetings, scripts, and procedures tailored to your business in order to create the best customer service experience and help you stand out among the competition.
4. Gain a Competitive edge
Having a convenient answering service ensures you never miss a call or have a frustrated customer, putting you at an advantage over the competition.
Even if your business employs a receptionist, having the additional coverage of an answering service ensures that your customers' calls are answered during busy times, lunches, company events, holidays, weekends, and nights.
With the time saved on taking customer calls, you can increase your business' productivity by meeting the customers' primary needs and growing and advertising the business.
5. Technology
In this state-of-the-art business environment, customers expect the latest, most convenient ways to get in touch with your business.
While on the topic of technology, it's worth noting that Responsive Answering Service has the latest and most advanced security technology and backup systems, including uninterrupted power supplies and generators that support our infrastructure, protect your business, and continue providing services to customers until commercial power is restored.
If you would like to enhance your business in these ways and many more, Responsive Answering Service is the right answering provider for your company. Responsive Answering offers a wide range of flexible programs that can be customized to fit your needs — whether it is answering all your calls 24 hours a day, seven days a week, or simply handling your overflow during lunch hours. Our courteous, professional, and multilingual representatives will satisfy all your notification needs. For answering solutions, call us today at 1.855.969.0009.