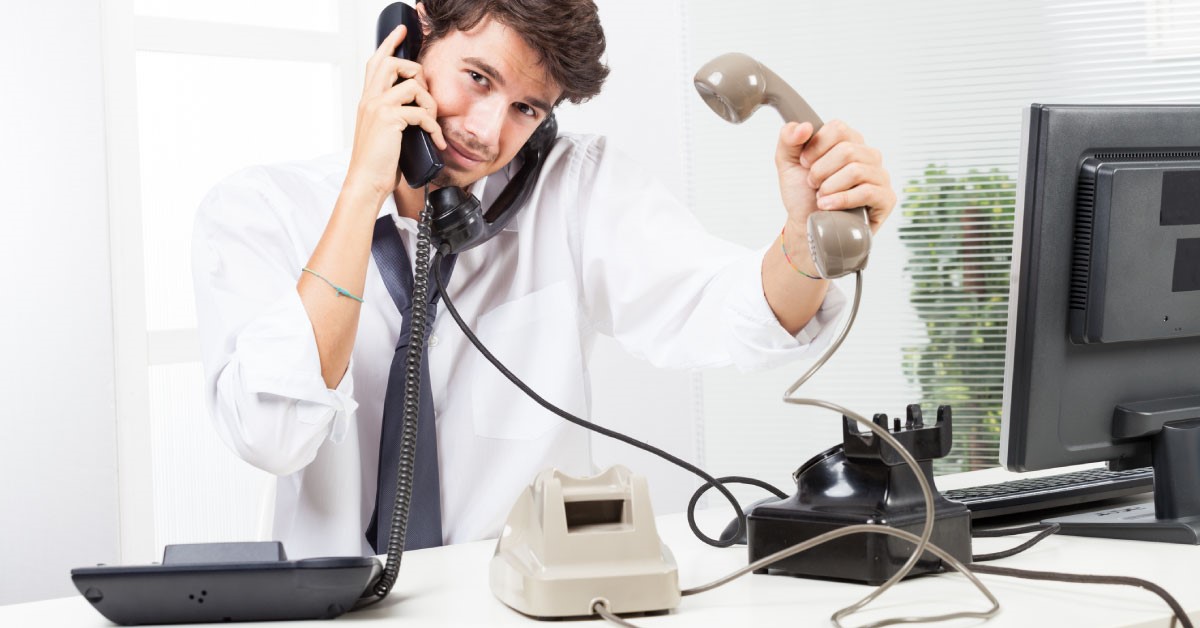 Although many businesses are closed for parts of the holiday season, they usually see an increase in customer calls throughout this time. Answering customers' calls, returning customers' messages and scheduling appointments, among many other phone-related tasks, can be particularly difficult for businesses during the holiday season. Often, understaffed offices can lead to phone line backups, which force customers to wait or have their calls unanswered. This, in turn, can lead to missed opportunities, as customers turn elsewhere out of frustration. Fortunately, working with a telephone answering service provides an easy and cost-effective solution that can turn these problems into opportunities for all types of businesses.
The Holiday Season and Phone Line Back-ups
Retailers are especially busy during the gift-buying season with handling their customers' orders, returns and questions. All of this customer interaction can cause long hold times, unanswered calls, and, as a result, missed selling opportunities. Retailers can add additional staff to handle this increased demand, but hiring and training seasonal employees puts a lot of strain on a business's time and budget.
Non-retail businesses also see an increase in customer calls during the holiday season. Due to weather and vacations, many customers tend to be at home more during the holiday season, giving them more free time to catch up on tasks such as scheduling appointments for the new year. Other customers who are traveling or hosting friends and family require more services from businesses around this time.
Many business owners do not want to sacrifice their employees' vacations or fun office holiday parties; however, it can be hard to justify ignoring customers, which has both short-term and long-term consequences. Wouldn't it be great if there were a way for you and your employees to enjoy your holiday season while resting assured that customer calls will be answered and your business will be strengthened?
How an Answering Service Can Assist With Holiday Phone Coverage
Rather than cancelling your staff's paid vacation or the office holiday party, you can have your calls transferred to an answering service during busy times or after hours. An answering service provides trained customer support representatives to handle all customer calls or just overflow.
Phone service representatives can provide phone coverage 24/7, including holidays, or simply when you need them. Once you return from the holiday vacation and customer call volume returns to a normal level, it's easy to simply change or reduce the answering service if needed.
A telephone answering service's representatives are trained in customer communication and well versed in your product offerings, appointment policies and return policies. Trained customer support representatives have the right answers for customers calling with order questions, returns, and more, so your customers will not even realize their phone calls have been outsourced.
Even when your office is open during the holiday season, your employees are often on the phone with another customer while customers are calling. For businesses such as retailers, an answering service can supplement your normal staff according to your needs, so that you do not have to spend a fraction of the time and expense required to hire seasonal employees.
If you run a service-based business that requires appointments, an answering service can update and schedule your calendar for the new year in real-time.
No matter the nature of your business, you can work with an answering service to determine how calls are communicated to you. Situations deemed urgent or as emergencies can get to you immediately, while others can be completely handled by the answering service and recorded for you to access at your convenience.
Hire an Answering Service
Using a phone service like Responsive Answering Service is essential to avoid such holiday backups or unanswered calls. As you enjoy the holiday with family and fun, rest assured that Responsive Answering Service is working hard to make sure that time is well spent.